OUTDOOR HEATING CABLE - SNOW AND ICE MELTING
Our high performance outdoor heating cables provide fast and comfortable snow and ice melting even under extreme weather conditions, on all kinds of pavement. When properly sized, 5-10 minute operation time is enough to heat up above the freezing point. With controls for outdoor heating cables both the operating costs and the real operating time is minimal. Factory-mounted sizes are available, which can be customized with proper spacing for the particular application and pavement.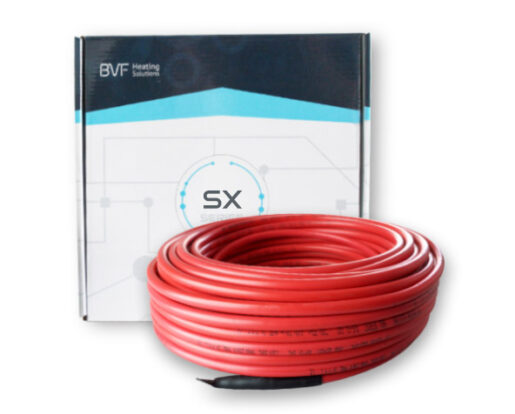 230V
Standard supply voltage
23-122m
Ready-mounted dimensions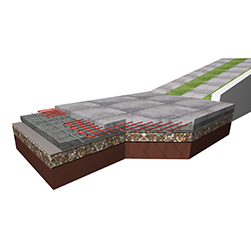 For concrete pavement
(max. 80mm)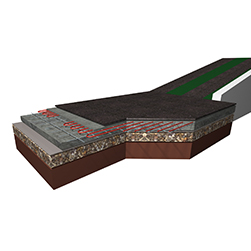 For asphalt pavement
(max. 50mm)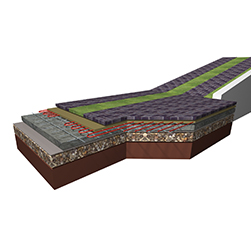 For paving stone
(max. 80mm)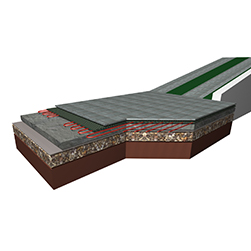 For outdoor ceramic tiles
(max. 50mm)
Safety enhancing and value adding investment. BVF SX 28 Snow Defrost outdoor heating cables are suitable for snow and ice melting on walkways, ramps and driveways. Due to their multiple insulation, they are not damaged under extreme weather conditions or in a constantly wet environment.
The outdoor use of heating cables has a history of nearly 40 years. At first, it was only used for driveway heating in industrial environments, but nowadays it is increasingly common for walkways, accessible passageways and staircases around family houses and condominiums. Its construction is quick and cost effective if it is planned before the paving works.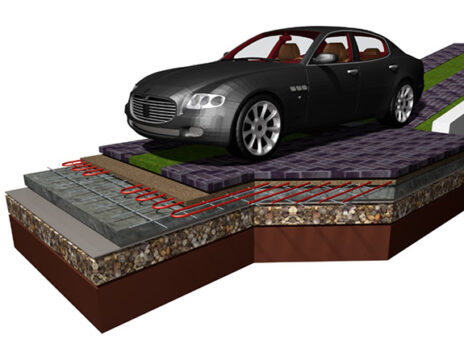 Calculator
Heated area
Snow melting of
Capacity
The power to be supplied by the heating system as a maximum and at the same time. The indicated value is understood when all heating circuits are operated simultaneously.
Amperage
The indicated value is the simultaneous maximum current consumption of the heating system if all heating circuits (room) operate simultaneously. This information may be relevant to possible network expansion.
Cable distance
The values calculated by the online designer are indicative. The results obtained are not considered as professional energy calculations and / or quotation.
TECHNICAL DATA
Performance:
28W/m
Sizes:
23 – 122m (see in specification)
Cable type:
Double-insulated, grounded
Thickness:
7.6mm
Heating cable insulation:
XLPE
Cover insulation:
PVC
Cold lead:
10m