ALUMINIUM HEATING MAT
Complete floor heating that can be installed even during cover replacement or before floor covering. Its implementation does not need special expertise or tools: the aluminium heating mat is factory fitted, it only needs to be connected to the thermostat. The heating mat with L-PRO aluminium texture provides a heat conduction that is more even than ever and it allows an electromagnetic shielding for the whole surface to achieve maximum comfort.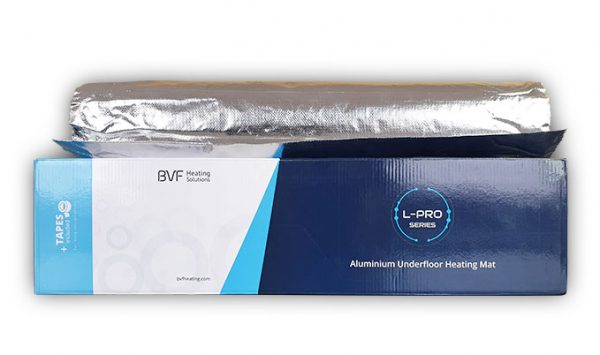 230V
Standard supply voltage
Ready to installSizes from 2 to 12m2
3,0mm
Installation thickness
Technology
It can be implemented without raising the floor level. Easy-to-install electric floor heating for laminate flooring, strip parquet. Not suitable for vinyl floors. Vinyl floors should be heated with electric heating mat embedded in self leveler.
The thickness of the BVF L-PRO electric heating mat is only 3mm, so unlike conventional solutios, it is possible to build individual and additional comfort floor heating without raising the floor level.
Why is double-layer aluminium texture needed?
The answer may seem simple: it functions as a heat mirror. Nevertheless, the answer is that it has several functions. The lower aluminium layer with carbon texture is responsible for even heat distribution, the reflection of radiating heat, and it also provides mechanical protection.
The upper layer has an even more important task. It is also to provide heat conduction among the cables, mechanical protection against damages, as well as to grounding and shielding for the whole surface.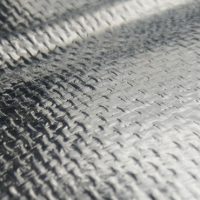 TECHNICAL DATA
Performance range:
100W/m²
Sizes:
2-12 m²
Thickness:
3mm
Wiring:
2.5m cold lead
Cable type:
twin-cunductor
Cable size:
1.0mm
Heatingwire insulation:
Fluoropolymer