WIFI SMART OUTDOOR THERMOSTAT
Meet the brand new generation of outdoor controllers. BVF have created an outstanding and affordable solution for outdoor heating cables. Our sensorless technology based on real time weather conditions. In addition the smart weather forecast allow us to start heating earlier for better performance.
For normal operation you need to connect the L-1 thermostat with Tuya Smart application on your phone. After connection the thermostat can
automatically switch the heating on and off based on weather condition.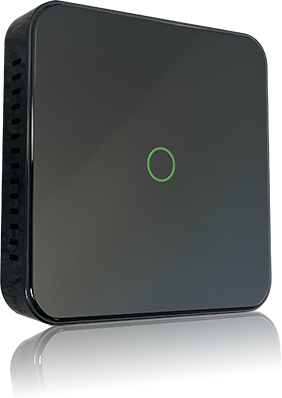 210 - 250V
Standard supply voltage
iOS & Android app
Smart thermostat
No sensor
Smart weather forecast
Notification mode
Program mode
Smart automatic mode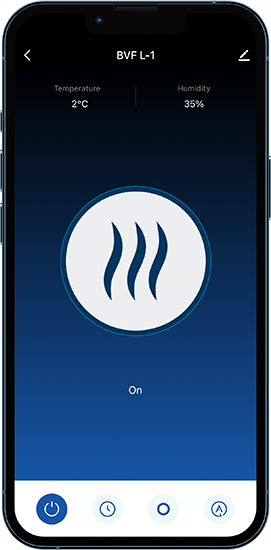 Pairing mode
Heating off, WiFi offline
Heating off, WiFi connected
Heating on
TECHNICAL DATA
Operating voltage:
230V AC, 50/60 Hz
Capacity:
3600W / 16A
Backup storage:
EEPROM
IP rating:
IP 30
PRG options:
7 days, unlimited cycles
Application:
Tuya (Android & iOS)
Color:
Black
Housing dimensions:
86 mm × 86 mm × 15 mm
Relay installation dimensions:
Ø 65 mm diameter, standard