Self regulating heating cable
WHY IS IT INTELLIGENT? Depending on the temperature of the graphite-polymer heating element, it changes its own resistance. The performance of the heating cable varies according to the actual outdoor temperature, so if there is no risk of freezing, its power consumption drops drastically, approaching 0W/m.
With the use of the optional plug-in kit, the wiring is quick and easy, and does not require any special skills or tools. Any length can be customized.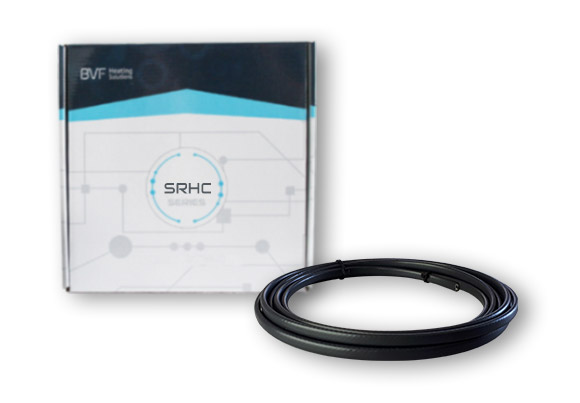 230V
Standard supply voltage
Can be cut to size
The cable can be customized anywhere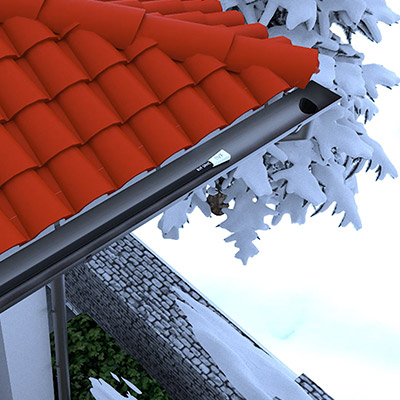 Self regulating heating cable
Defrosting of outdoor pipes and gutters.
The BVF SRHC 18/36 self-regulating heating cables are suited primarily for frost protection of gutters and pipes. Its customization is easy, and no complicated preliminary design is required. It can be used in normal, corrosive and polluting industrial conditions.
With its operating range calibrated between 0 and + 3°C, BVF SRHC 18/36 does not allow the pipeline and the circulating fluid to reach the freezing point nor to overheat. This way it can be economically operated on smaller sections even without a thermostatic control. It adjusts the performance between 1-38 watts, depending on the outdoor temperature and the temperature of the pipe section. Suitable for frost protection of pipes, gutters, taps, sliding gates and doors. In the case of uses other than the general, contact the BVF specialists.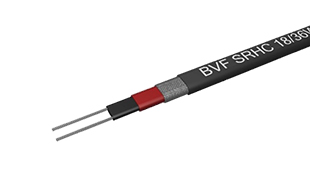 Calculator
Pipe diameter or gutter size
Insulation
Calculated capacity
Cable length
Nominal capacity
The values calculated by the online designer are indicative. The results obtained are not considered as professional energy calculations and / or quotation.
TECHNICAL DATA
Performance:
18-36W self-regulating
Sizes:
from 1m to 100m it can be cut anywhere
Cable type:
Double-insulated, grounded

Cable diameter:
10.5 x 5.9mm
Heating cable insulation:
THP
Accessories:
BVF Connection set