One click
Turn on the LED light
Double click
Open smart interface
Long press
Turn on defogging
Smart interface
The smart display must be configured with the phone application. It does not display temperature and weather data without configuration. Go to WiFi configuration
WiFi configuration
If you have already paired a smartphone with the smart mirror and want to pair a new device, you need to reset the smart display. To reset, unplug the smart mirror, then turn on the power again and wait until you hear a short beep, then turn off the power again. Perform the steps four times in succession until "SCAN" appears on the display. After the reset is complete, follow the connection instructions below to pair with the new device.
Download application
Step by step connection manual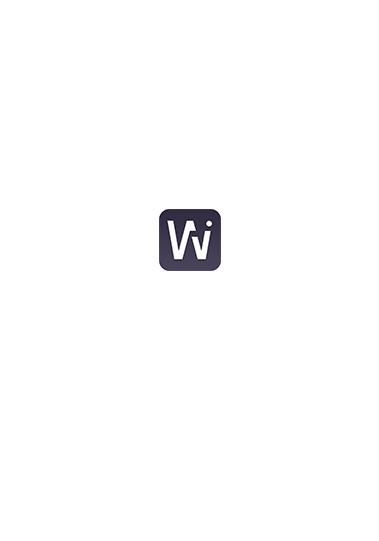 Open the WifiClock app
Please make sure that your phone is connected to the local 2.4 GHz WIFI network, the mobile data of your device is turned off during the connection.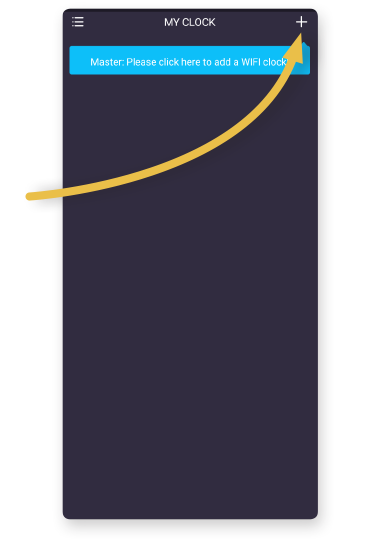 Add device
Turn on the smart mirror, then press + button in the upper right corner of the Wifi Clock app.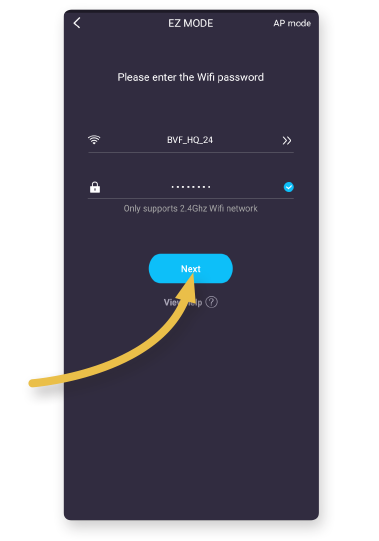 Enter Wi-Fi password
Then press Next button.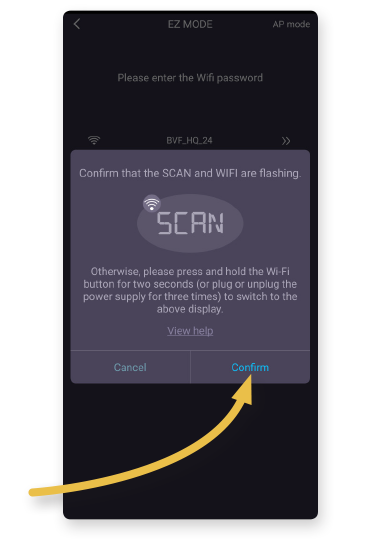 Confirm
If "SCAN" flashes in the smart mirror display, press the Confirm button.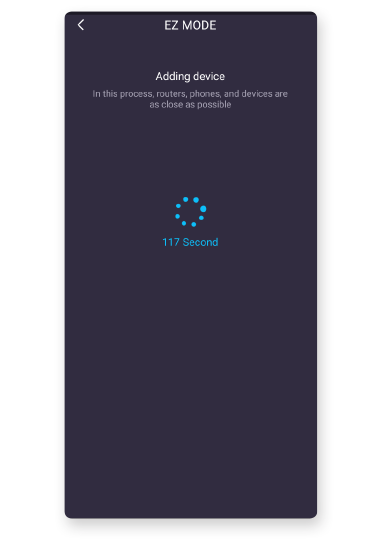 Connection
Wait until connection is established.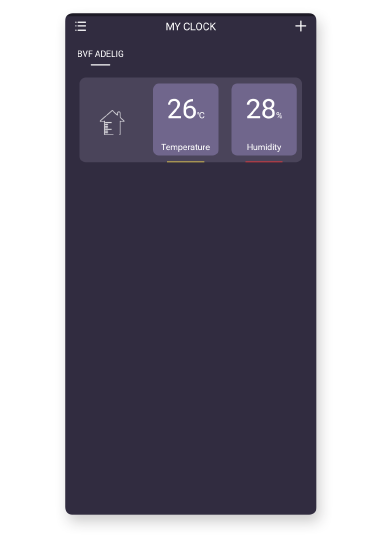 Success
Weather and temperature data become visible on the smart mirror display.